Lookout Call has been working with the facilities & estates management sector for over 15 years.
During this time we have ensured the safety of staff in a wide range of roles across the UK, from large multi-nationals to maintenance teams at Cambridge University colleges.
We understand that effective management of buildings, services, and infrastructure frequently requires staff to work alone undertaking potentially risky tasks; and employers need to manage both staff safety & their own liability.
The Lookout Call system demonstrates a robust duty of care towards mobile staff, and ensures lone workers have a sense of security when undertaking work offsite.
A cost-efficient solution, Lookout Call allows companies to protect staff without increasing overheads.
There is no need to purchase expensive devices, which run the risk of being lost or broken, and staff can choose how to access Lookout Call from our 3 interface options.
Vertas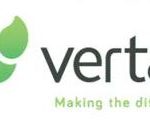 Thank you for your attention to detail, it's reassuring and really very much appreciated.  Excellent service.
Questions? Contact our team for more information
---
Lookout Call for Facilities & Estate Management
Ideal for mobile staff undertaking onsite visits or carrying out buildings & services maintenance work
Provides unobtrusive safety net to potentially vulnerable lone workers
No need to purchase expensive devices; Lookout Call is compatible with any mobile device
Quick & simple to use, Lookout Call does not require technical expertise
Demonstrates duty of care towards remote workers
Extensive experience in the commercial property management sector