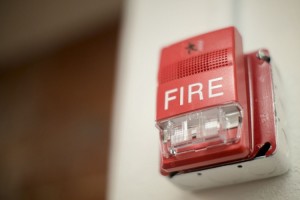 False alarms are the bane of lone worker safety systems. Whether they are phone-based or use a dedicated device, no system is fool proof.
More often than not false alarms are triggered by user error; mistakes on the part of staff who are unfamiliar with the technology and not used to incorporating it in their daily routine.
Whilst false alarms can't be completely eradicated you can take steps to reduce the number of instances
Lookout Call – Top Tips for Avoiding False Alarms
Be generous with the time you allocate for tasks.
False alarms are often triggered by staff who haven't given themselves enough time to carry out a task.
Before you set a timed activity countdown ask yourself: Do you need to include travel time? Is there likely to be traffic en-route? Will you be commencing the activity immediately or do you need to finish something at the office first?
Have your phone to hand at the end of the countdown
Don't forget your phone will ring at the end of a timed countdown to check you are safe. If you know you have an ongoing activity keep your phone to hand so you can easily log off or extend the countdown.
Phone-based systems are likely to produce fewer false alarms than dedicated devices, largely because staff tend to check their mobiles repeatedly throughout the day.
Set your Lookout Call pin to something memorable
We have all forgotten a PIN or identification code at some point!
Users can change their Lookout Call pins to a 4 digit combination of their choosing so make sure you pick something memorable and don't forget if you need to reset you PIN at any point we are here to help!
Need more information on resetting you PIN? Contact our team
Finished your task early? Proactively log off
Sometimes tasks take less time than expected. Whilst this is great from a productivity point of view it brings with it the risk of staff forgetting existing countdowns and triggering false alarms.
You can cancel Lookout Call timed activities at any point, so if you finish a job ahead of schedule we suggest you proactively end any running countdowns to avoid false alerts.
For Management:
Make lone worker safety part of your overall strategy and communicate this to the staff.
Let them know you expect them to use the system regularly and it should be part of their working rhythm.
This includes logging off at the end of the day! A classic false alarm scenario is a member of staff who has switched off their phone/ device without ending the last timed activity of the day.
This triggers a false alarm when the worker can't be reached and sometimes requires the manager to spend an evening trying to locate the member of staff!
Some organisations run competitions/ give awards to staff who use the system the most, ensuring that usage becomes part of their daily routine.
About Lookout Call
Lookout Call is a simple but effective mobile-based system ensures that every lone worker, late worker or home worker is always accounted for.
The Lookout call system requests the workers PIN number at the end of each countdown, ensuring that nobody is overlooked. This in turn helps to develop a workforce which is more risk conscious than those using a less proactive monitoring system.