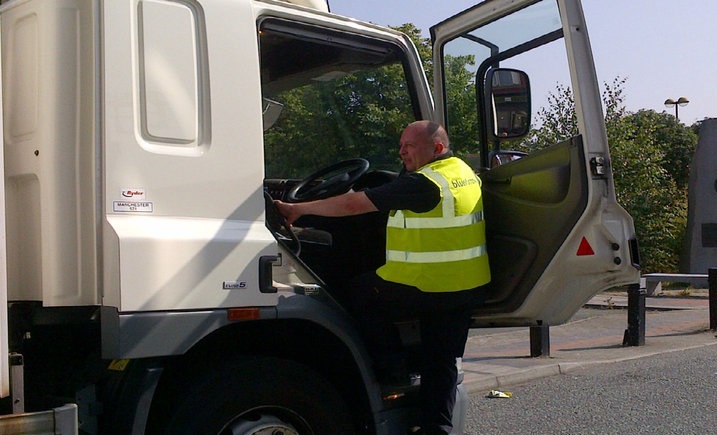 Many of us find ourselves working alone at some point of the week. We would not usually consider this as a serious risk until something  goes badly wrong.
Issues of lone working were thrust into the public eye last year after the abhorrent events at Ladbrokes. Those that were unaware of the importance of adequate lone worker safety monitoring were reminded that this is a growing issue with an estimated 6 million lone workers operating in the UK and the average cost of investigating a serious incident being an estimated £20k per case.
Lone workers of all types are at risk every day. They can become injured, ill or potentially be stranded for hours without help before they are discovered. Companies need to have plans in place to discreetly monitor these workers. Automated monitoring systems are ideal for helping to keep lone workers safe via mobile phones or devices.
Let's look at some of the workers that we need to put these procedures in place for:
Maintenance Workers
Maintenance workers spend hours working alone – fixing machinery, working at height, with tools or with high voltage electricity. A sudden illness, fall or an accident are very real dangers for the lone maintenance worker who often works all hours.
Drivers
Lots of employees spend hours travelling alone, these include logistic and couriers, LGV/HGV drivers, sales agents, taxi drivers, bus drivers and employee's travelling between sites. They require protection – for their personal safety and to protect cargo. Not only do they face risks whilst driving, they also face risks when they are stationary or making a drop. Drivers often work in unfamiliar areas at all hours of the day leaving themselves and their cargo at risk.
Lab Workers
Laboratory employees often spend time in labs alone where others can't see them, which puts them at significant risk. Hazardous materials can spill, and chemical fumes can be dangerous. Combine this with the fact that lab workers often put in long hours outside of the traditional 9-5 working day, and you have all the ingredients for disaster.
Night Office Workers
When lone working, office based workers are usually at less risk of violence and accidents than those working in higher risk environments, but they still need protecting. Many office workers including customer support staff, help desk staff, managers, sales agents, director's and administrators often work outside of normal office hours. These workers are still classed as lone workers and require adequate protection.
Community Workers
Many lone workers, including carers, charity volunteers, medical staff and counsellors primarily visit clients in their homes. These 'easily overlooked' lone workers  are so used to this manner of working that they are often underestimated by employers as being at low risk.
Talk to us today to discuss how our lone working solution can help your lone workers stay safe.