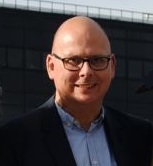 Lookout Call's Brian Caddy takes a look at recent changes to the Police URN system and priority emergency response
---
An earthquake has occurred in the lone working sector.
Missed it? Don't worry, you're not alone.
One of the greatest shakeups in recent years almost entirely slipped under the radar.
In a recent blog post a leading figure in the lone working sector announced that ACPO is moving towards a formal change of their guidelines on lone worker alarms. Following discussions with police forces it has been clarified that shortly lone worker alarms relating to 'less serious' incidents will not be escalated to the police via the URN system. This will instead be escalated via calls to 999 or 101.
This is a profound change, largely because many lone worker products are based on the premise that for an extra, often substantial fee, organisations with a larger budget can receive preferential treatment from the emergency services.
They confidently claim to offer customers the complete peace of mind provided by a 100% guarantee that Police will respond to lone worker alarms as a priority.
URN's & the Unlevel Playing Field
In January 2010 a '2-tier' 999 service for lone workers was quietly introduced, with those organisations least able to afford high fees deemed to be of secondary importance.
To receive this preferential treatment organisations need to purchase expensive BS8484 devices and subscribe to a BS55979 category II accredited Alarm Receiving Centre- usually owned by the same company who sold them the devices!
Once you had subscribed to this costly system your staff would be able to 'bypass' the national 999 switchboard and promised  top priority status via the quotation of a 'unique reference number' [URN] which guarantees local Police will respond.
These standards were approved by ACPO (Association of Chief Police Officers for England & Wales) to help minimise the numbers of false alarm calls Police operators dealt with. It was impossible for Police to guarantee assistance to any ARC which could not quote a URN.
A Flawed System?
In 2013, I conducted some research into the Housing and NHS sectors which provided some surprising feedback from health & safety managers. The results were startling.
In many cases the ARC was being handed over to the 999 switchboard, returning organisations paying premium fees back into the normal queue. 
Some of the responses included:
Accredited ARC's serving lone workers based in the Midlands found that Police were unwilling to prioritise alarms without concrete proof an emergency was in progress.
One housing association even had to take the step of ringing 999 as an additional measure to support their accredited ARC.
In another incident, a fire was reported via an ARC and the Fire Brigade required proof it really existed. However, staff had already been evacuated, so the customer had to ring 999 to get assistance.
An NHS trust advised that in parts of the North East, Police operated a '3 false alarms and you're out' policy to accredited ARC's and consequently that was discouraging staff from using the system.
It was clear that in some parts of the UK there was practically no difference between ringing 999 and using a URN.
A New Era Of Transparency?
So, the vast majority of incidents will not be eligible for the elite URN system, which will only respond to emergency alarms which have been 100% verified.  As emergency alarms are a rarity, it surely must raise questions regarding the advantages of investing in such a fickle system.
Presumably this dilution of service will be reflected in reduced licence fees and we can expect to hear less inflated claims for 'BS accredited' lone worker systems?
It is understandable that when you are responsible for the safety of vulnerable lone workers, you naturally feel a moral responsibility to provide the best solution your organisation can afford. However it seems that in the last few years many organisations have been sold costly systems which cannot deliver.
'Lookout call' is an affordable mobile phone based system which is simple to use and doesn't suffer from the uncertainties of a URN solution. We recommend the more direct 999 system if police need to be involved.